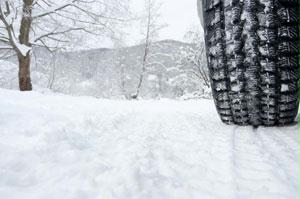 Country Chrysler recommends that you switch over to winter tires to use during winter conditions.  Winter tires are designed to provide maximum performance during winter conditions.  Winter tires out-perform non-winter tires and it is our recommendation that you switch your tires over to winter tires during cold seasons.
Winter tires are made with a flexible rubber compound that is less prone to stiffen in colder temperatures.  In addition, winter tires have a tread that is designed to provide improved traction on wet, slushy, snowy, icy and dry cold surfaces. 
Some winter tires exceed industry requirements for snow tires and achieve a snow traction index of 100%.  These tires are marked by the 3PMSF ("Three Peak Mountain Snow Flake") performance symbol.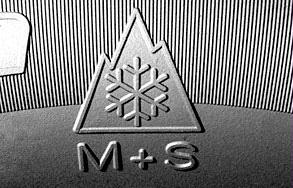 Further to winter tires, commonly used non-studded tires include summer, all-season and all-weather.
Summer Tires:  Are best in summer and fair in spring and fall.  They perform poorly in the winter and should not be used.
All-Season Tires: Perform fairly in spring, summer and fall.  Their performance is less satisfactory during colder conditions and they lose their ability to "stick" to the road at +7° Celcius.  Even in dry conditions, when the temperature goes below +7° Celcius, all-season tires reach a "glass transition point" where the rubber becomes hard due to the cold and no longer adheres to the road.
All-Weather Tires: These tires can be left on a vehicle all year round and were made to perform during hybrid winter conditions where icy surfaces and wet weather can be encountered but roads are relatively free of snow.  While all-weather tires perform better than all-season tires during the winter, they do not possess the grip levels of winter tires.
---
Order winter tires
Book an appointment
to have your winters put on your vehicle
Related Reading:
Why Is My Tire Pressure Light On?
Why Is My Tire Losing Air?
Get your Vehicle Ready for Winter