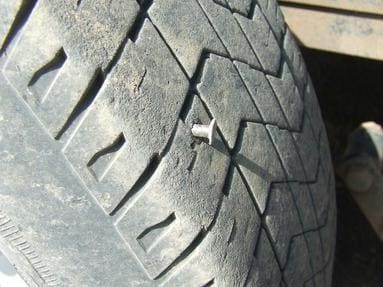 Is your tire losing air? Yikes! Get it checked out asap!
The reason your tire is losing air could be because there is a nail or screw in it, there is a hole, you have a faulty valve stem or the tire bead could be leaking (the edge of your tire that sits along the wheel).  Whatever the problem, if your tire pressure light comes on and your tire pressure PSI is extremely low, or you can just visibly tell that your tire is losing air, please schedule an appointment with your service department as soon as possible.
---
Related Reading:
Is It OK To Buy Used Tires?
Why Must I Switch To Winter Tires?
Why Is My Tire Pressure Light On?