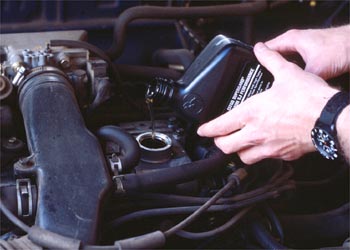 ---
If your vehicle is burning oil and you are having to add oil every time you fill up, there could be several reasons as to why your vehicle is consuming excess oil including:
Worn engine parts
Lack of vehicle maintenance
Using poor quality oil
Internal failure

If you are experiencing this issue, we recommend that you have your vehicle serviced so that it can be inspected and assessed by a licensed service technician.

---

Related Reading:
Why is My Check Engine Light On?
When Should I Check My Oil?
How Do I Check My Oil?