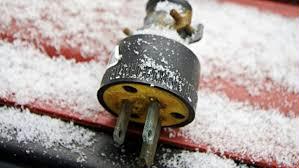 During the colder winter months, you may wonder when you should plug in your vehicle and how long you should plug it in for.  Country Chrysler recommends that you plug in your vehicle when temperatures reach -15° Celcius.  Plugging in your car or truck will make it easier on your vehicle to work.  Plugging in your vehicle keeps your coolant and engine oil warm enough to run properly.  Also, by keeping your car or truck charged during cold weather, you will decrease the possibility of cold-induced engine failure.

At the very least, Country Chrysler recommends plugging in your car, SUV or truck a minimum of one hour before planned use.  Regarding how long you should let your vehicle run before driving, we suggest letting it run for 5 minutes only.  Allowing your vehicle to run any longer is actually hard on some vehicles, particularly Diesel engines.  Allowing your engine to run longer than five minutes in a Diesel powered truck will actually cool the cylinders down and cause excess soot which can plug the exhaust.


Related Reading:
How Do I Winterize My Vehicle?
My Windshield Washer Fluid Is Frozen
Why Must I Switch To Winter Tires?