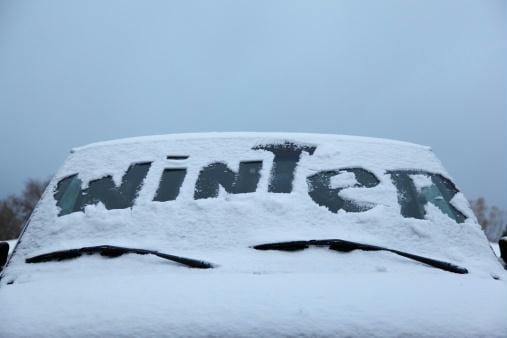 Whether you are going away for the winter or not, getting your car, truck or SUV ready for the winter is important.  Please follow our checklist below to help you properly winterize your vehicle:
Book a full service for a winter inspection.  Among other items, your service department should check your coolant, change your oil, put on your winter snow tires, test your battery, check your belts and check your lights.


Have any rock chips fixed and filled.  This is important even if you are planning on storing your car for the winter while you are away.  Freezing temperatures will make cracks expand.  Don't ruin your winter vacation by coming home to a fully cracked windshield.


Make sure that you have winter-appropriate windshield washer fluid in your vehicle to prevent your washer fluid from freezing.  If not, your service department can drain the summer washer fluid and refill the washer bottle with winter ready fluid.


If you are leaving your vehicle for any time during the winter, get an automatic battery charger service or completely disconnect your battery.  A battery charger service will keep your battery topped off as needed while disconnecting the battery will keep it at the level it was disconnected at.


Book a full service to get your vehicle ready for winter
Related Reading:
How Long Should I Plug In My Vehicle?
My Windshield Washer Fluid Is Frozen
Why Must I Switch To Winter Tires?