RAM 1500 - Frequently Asked Questions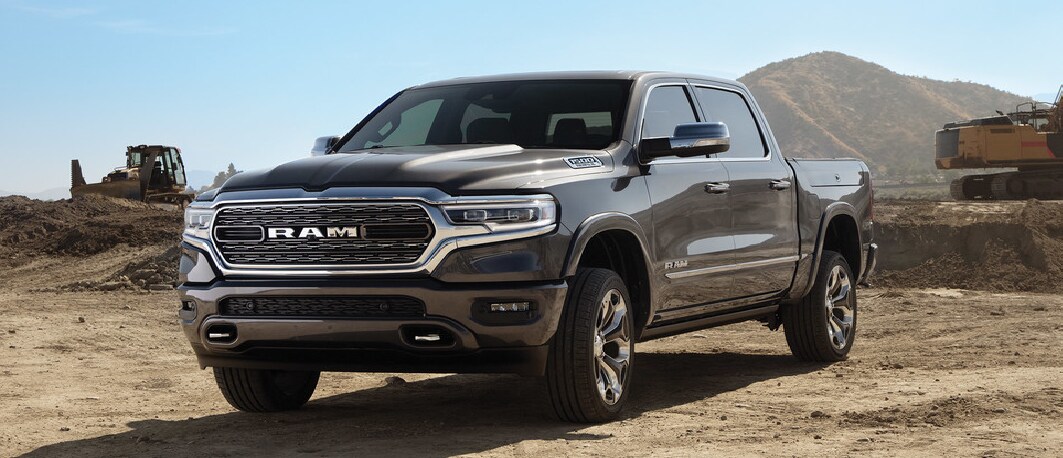 Ram 1500 FAQs
Browse our new inventory at Country Chrysler, and explore the Ram 1500 available in multiple trim levels to accommodate various wants and needs. Below are some frequently asked questions about the Ram 1500.
Frequently Asked Questions
Are levelling kits bad for Ram 1500s?
Depending on the levelling kit you choose for your Ram 1500, it can be beneficial, but if you choose a poorly designed kit, your Ram 1500's suspension might experience added stress and wear. To avoid this issue, look for Mopar kits for the Ram 1500 or do your research to know if other modifications are needed to accommodate your desired levelling kit.
How much does it cost to lift a Ram 1500?
Many factors affect the cost of lifting your Ram 1500, such as how high you are looking to lift your Ram 1500, which kit you wish to opt for, and many other factors.
How long do brakes last on a Ram 1500?
The way you drive your Ram 1500 will affect how long the brakes last, but generally, you can expect the brakes to last anywhere from 40,000 kilometres to 100,000 kilometres.
How much can a Ram 1500 tow?
The 2022 Ram 1500 can tow a maximum of 12,750 pounds when properly equipped.
What size travel trailer can a Ram 1500 pull?
With 12,750 pounds of towing capacity, the Ram 1500 can tow many different trailer sizes. For the best towing performance, you should avoid towing a trailer close to the maximum weight capacity. A 30-foot travel trailer will weigh around 7,000 pounds loaded; thus, your Ram 1500 can tow such a trailer with ease while you technically could tow a larger trailer.
How often do you change the oil in a Ram 1500?
There are multiple factors to consider when changing your Ram 1500's oil, such as which engine you have, the environment you drive in, and the type of oil you use for oil changes. Typically though, you should be changing your oil every 5,000 to 8,000 kilometres when using conventional oil, and you can expect synthetic oil to last longer. Always check your oil's colour, and if it gets dark, you should consider replacing it.
Contact Us
If you still have any questions about the Ram 1500 or any other model, make sure to contact us.
Make an Inquiry
Directions
Get Directions