By Linda Taylor
Business Manager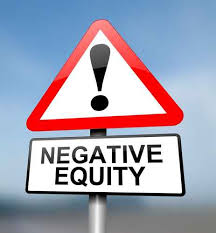 In the automotive industry, we sometimes run into a situation we call "Negative Equity".  I thought it was important to write an article on it today because a lot of customers may not be aware that banks tend to take a hard look at customers applying for car loans when they are carrying negative equity, especially during difficult economic times.  
To help explain what negative equity is, let's take a look at this scenario: a buyer comes into a dealership and decides to buy their first new vehicle! They need financing so they apply and get approved! To keep payments low, they take the longest term at 96 months.  Lucky buyer!
Fast forward to two years later: the buyer sees a new car they just have to have! More bells and whistles, better efficiency, you name it! So the buyer heads back to a dealership with a plan to trade in their two-year old vehicle and then finance new.
Now, let's assume the two-year old vehicle being traded in is only worth a value of $20,000; however, the buyer still owes $25,000 to the bank for their existing loan.  The buyer must then apply for a loan that covers the entire financing of a new vehicle plus the $5,000 still owing on their previous vehicle.  This $5,000 then effectively becomes "Negative Equity".
As you can see, by the time a buyer gets to their third vehicle in this process, the bank will be financing a significant amount of money without collateral.  For example, a buyer wants to buy a vehicle worth $30,000 and still owes $20,000 negative equity, so they have to apply for a $50,000 loan.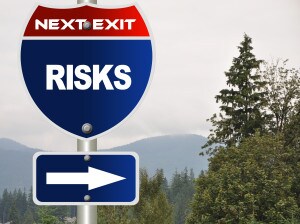 It is important to note that banks, especially during troubled economic times, usually want to stay out of negative equity situations.  The only collateral a bank can take if an automotive loan defaults is the vehicle itself.  During an economic downturn when job loss is a higher possibility, banks have to think hard about lending in a negative equity situation.  Therefore, the higher negative equity, the riskier the loan and the more difficult it becomes to get financing.
It is also important to note that if you are carrying a lot of negative equity, banks may eventually only loan you the amount to cover the vehicle.  Also, carrying negative equity can also impact the interest rate you receive.  That said, having excellent credit is always king and may provide you with the possibility of getting a loan financed with a good interest rate even if you carry negative equity.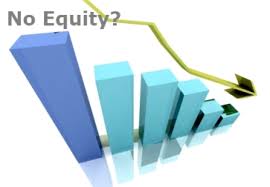 So what can you do if you like to trade on a regular basis or if you currently carry negative equity? Here are my three top tips to help you get to a financially decent place when the time comes for your next vehicle purchase:
Shrink the term of your loan up so that you effectively slow down the process of     negative equity; and/or,
Try to put lump sum payments on your loan to bring it down quicker; and/or,
Keep your vehicle for at least five years before you plan to trade it up.