The 1970s were a trying decade for automakers in the US. 
Dodge started the decade off strong when it introduced the Challenger ponycar.  The Challenger was officially introduced in the fall of 1969 and was said to be Dodge's answer to the Mustang and Camaro.  It was highly styled, performance-oriented and best of all, affordable.  Pony cars were on their way in; muscle cars were on their way out.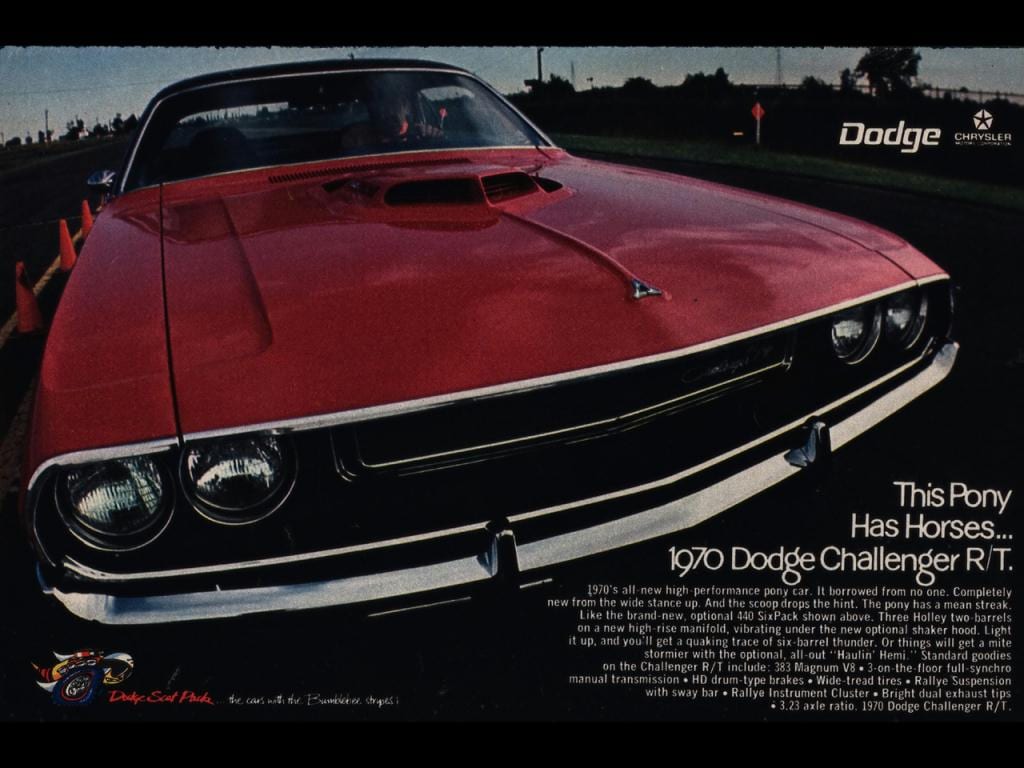 The 1970s also brought forward new innovations for vehicles across the US market.  Dodge vehicles of the 70s were quieter, engine technology was improved and options included security alarms, high speed starter kits and trailer towing packages.
However, the upswing came to a halt in 1973, when Chrysler, along with others, was at the mercy of an oil crisis.  The oil crisis consisted of an oil embargo which ultimately drove oil prices from $3 a barrel to close to $12 by March 1974.  In response to the crisis, the US responded with the creation of the Energy Policy and Conservation Act in 1975.  Customers responded to the crisis by turning to fuel-efficient small foreign auto makes.  While domestic competitors were rather quick to downsize larger vehicles, Dodge and Chrysler were not.  Dodge partnered with Mitsubishi to import vehicles and then decided to focus on reaching every segment in the market.  Dodge brought back some nameplates of the past and renamed some models, however, generally confused buyers.
1979 brought about yet another oil crisis and oil rose to $39.50 per barrel over the next year.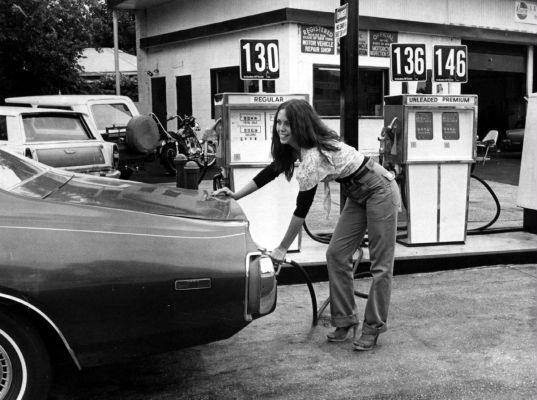 Gas shortages make prices sky rocket in 1979.
Even though the decade would generally be regarded as very difficult for all US automakers, particularly Chrysler, 1975 would prove to be Dodge's second best truck year to date, with over 370,000 trucks made worldwide.
The 1970s lineup of Dodge included: