Cars for Sale near Okotoks
Cars for Sale Near Okotoks
We're Honest People Selling Great Cars
Determined to make a difference in your driving experience, the team at Country Chrysler is pleased to be here to provide you with all the support and advice you might need to get back on the road with confidence. Our personality and our facilities are what makes us the preferred dealership in High River and the neighbouring communities. People come from all around to find the best vehicle options - whether you're looking for cars for sale near Okotoks, SUVs near Calgary, or anything in between or beyond! We want you to reward yourself with an effective and comfortable vehicle that has the personality to meet your expectations - and then exceed them! At Country Chrysler you're going to have more opportunities because we love getting to know each and every one of our customers. This helps us establish the long-term service experience that rewards you every time you work with us. Explore our store and get back to the fun and the engaging experience you deserve!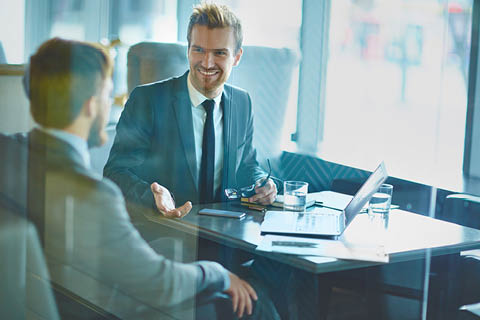 Work with the Team at Country Chrysler
Allow our team to offer you sound service and the reliability that aims to keep you coming back to us for everything related to your vehicle - from financing the next one - to keeping your current favourite driving companion on the road and in great shape! With a friendly and no-hassle environment, we want you to have fun while you find the results that make the trip to our store a worthwhile one! Experience a modern dealership today!
Country Chrysler is conveniently located at 1103-14th Street S.E. in beautiful High River, AB T1V1M7. One of our fantastic representative can be reached at 1 (888) 396-8753. FInd cars for sale near Okotoks today with Country Chrysler!
Convenient and Reliable Service
Online purchasing & trade-in appraisals
Honest Information and Advice
All-inclusive pricing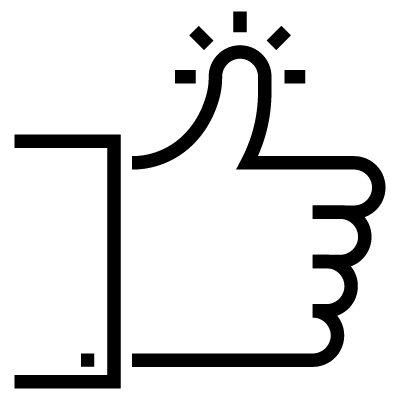 Your Store for Results
Top sales people in Western Canada
---
Why Choose Country Chrysler
The Incredible Dodge Dart near Okotoks
You want to be sure that you're going to find a car that can handle the roads ahead without complaints - while offering the convenience that comes from a long line of champions. That's where the Dart comes in. A practical vehicle with a huge array of options, the Dart's responsive driving and sensible interior qualities make for a top-notch addition to any household. It certainly helps to note that the Dart has 3 engines to choose from, including the 2.0L Tigershark I-4 tuned for impressive low- and mid-range torque, an exceptionally efficient 1.4L MultiAir® I-4 Turbo and a potent 184-horsepower 2.4L Tigershark MultiAir I-4. Find out more about the Dodge Dart and other cars for sale near Okotoks today at Country Chrysler!
The Fantastic Dodge Challenger
Do more and explore the world with a companion that has the style to match whatever your heart desires. First-in-segment TorqueFlite 8-speed automatic transmission and up to 707 horsepower on the Challenger certainly aims to impress! Then let's add to the fact that the Challenger offers value that is backed by earning its fifth consecutive Canadian Black Book Best Retained Value Award - Sports Car category. With 11 models to choose from, well, you're going to love what's waiting for you with the Dodge Challenger. Interested? Visit us near Okotoks today!
---
Impressive and Entertaining Features on the Charger
The Charger is the type of car that gets noticed wherever it goes. Perhaps it is simply because of the incredible history of performance, technology and design with a 4-engine lineup topped by the 707 horsepower, 6.2L Supercharged HEMI® SRT® Hellcat V8 - the most power in any sedan in the world. Or, could it be the best-in-class fuel economy opportunities? This is a true leader - and it's waiting to be driven today at Country Chrysler! You may also want to consider the Dodge Viper if you're looking for charming qualities and power!
Find Cars for Sale near Okotoks at Country Chrysler
When you choose Country Chrysler you'll find effective and promising features that go above and beyond the call. Check out the Chrysler 200 with its status as being the most technologically advanced AWD vehicle in the class and the fact that you'll also have best-in-class available 295 horsepower supporting you along the way! With the Chrysler 300 you gain over 70 safety and security features, RWD or AWD drive types, and a fuel economy as good as 7.8-L/100 km (36 mpg) highway. Drive one today!
A dealership for the modern age, Country Chrysler is High River's favourite store for all your new and pre-owned Chrysler, Dodge, Jeep, and Ram vehicles. Alongside a fantastic inventory of top-notch options, you can be sure that you're going to receive the commitment to service that keep you and your vehicle on the road thanks to certified technicians and professionals that want you to have the best experience whether you've worked with us before or you're heading down to our store for the first time.
We first established our store back in 1988 with the hopes of bringing a high-quality, customer-focused service to the people of Southern Alberta. From a state-of-the-art showroom, to departments that will assist you in finding everything from financing, parts, maintenance and repairs, and so much more, you can trust and rely on the team at Country Chrysler. Let us become your go-to store for years to come - after all, we're just people like you, selling vehicles to people like us!
---
Our Customers Love Us
At Country Chrysler in High River we met with Stewart Anthony and he made the whole experience so smooth and effortless. He was attentive to what we wanted and guided us through without a hitch. We had visited several Chrysler dealerships but after meeting with Stewart we decided to purchase our vehicle through him. We would recommend anyone who's thinking of purchasing through Chrysler dealership to visit the High River branch and book an appointment with Stewart. Thank you, Stewart, for a great service. At some point in the future when we consider our next purchase we won't hesitate to back there. We love our new truck!
Fredrick & Joanna
I did a factory order for a 2015 Jeep Wrangler from this dealership as the salesmen in Calgary are extremely greasy and manipulative and just bold liars in some cases. Don Mills was great as he didn't push and just explained the facts with no bullshit! Very pleased with my decision to make the drive out there and would recommend them to anyone else! They even added discounts after the fact that I had no knowledge of, and i probably would have never known any different. Thanks again Don and Linda for your professionalism and integrity i will DEFINITELY keep spreading the word of this great dealership out in High River.
Davis S.
Don & Stewart are AWESOME!!!! I got my new ride from these 2 who made sure I got what I really wanted, got me approved n in my FABULOUS new ride! Love ya guys!!! Oh & Kelly their receptionist is such a sweetheart too!!!!
Amy D.