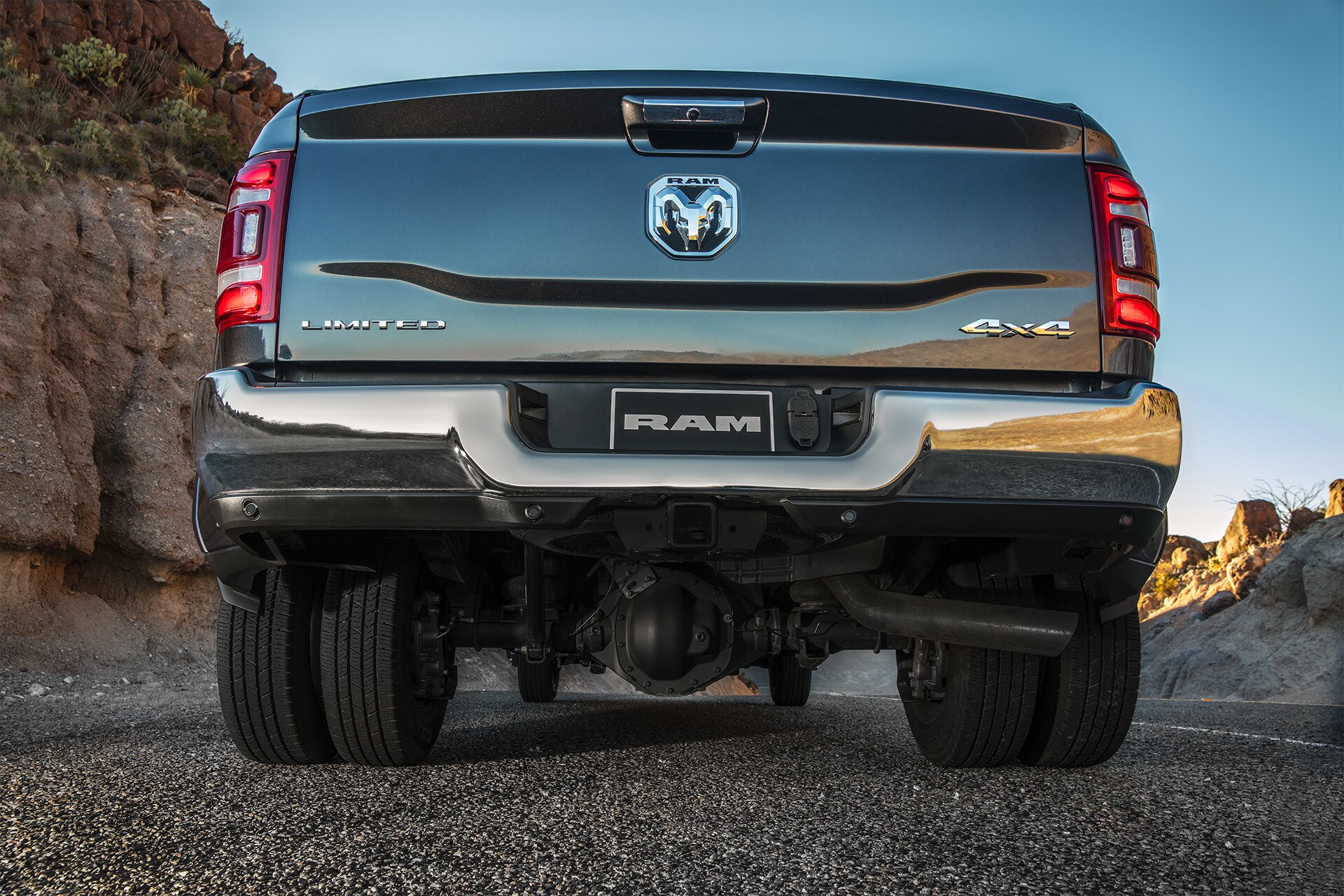 If you have decided that you need a powerful trustworthy truck then you probably stumbled on the 2021 Ram 3500 Big Horn. This model of the vehicle comes with everything someone who needs to haul or tow big loads could ever need, plus a few luxuries that are simply nice to have.
If you've begun to look at the specifications of various Ram models then you will know that this truck can tow more than the 1500 or 2500 by a considerable margin. Its total capacity for towing is roughly 35,000 pounds. In short, this is one seriously strong truck.
Muscle aside, there are several reasons to take this six-wheeled truck home (and to work).
1. There are multiple options for configuring the 2021 Ram 3500
There are an array of luxury features you can add to this truck when you purchase it. Including various bed lengths, and rear or four-wheel drive.
There will be one major decision you will have to make when purchasing this vehicle, however. The question is V8 or Cummins 6 cylinder diesel engine?
2. The Cummins diesel engine
For a truck this size it takes a lot to move it down the road and to pull or haul what you ask it to. That's why having the option for the Cummings diesel engine is great!
This engine allows this heavy vehicle to move around as surefooted as its namesake and incredibly smoothly at the same time.
Accompanied by a 6-speed automatic transmission, power gets sent to the wheels with unprecedented delivery.
However, the V8 engine is still very powerful, but opting for the diesel means you get 1075 lb.-ft of torque.
3. Great handling
With a vehicle this large, you might assume it drives more like a boat. That is not the case at all.
The steering system is responsive and maneuvers great in tight spaces. The 2021 Ram 3500 is nimble and capable of driving were other large trucks simply cannot.
4. It's easy on the ears
The cabin is well insulated from noise from the engine, road, or wind. You won't have to turn the music up to drown out uncomfortable sounds.
The cabin pretty much will remain a tranquil area for the driver and passengers despite the incredible amount of power under the hood.
5. It's a smooth ride
The standard suspension that comes with the 2021 Ram 3500 allows for a comfortable ride. However, if you would like to opt-in for the load-levelling adaptive air suspension your ride will be untouchably smooth.
6. A luxurious interior
Sometimes trucks meant for practicality leave much to be desired in the interior of their cabs. That is not the case with this vehicle whatsoever.
There are options for leather upholstery, a heated steering wheel, heated front seats, and a 10-speaker sound system.
Additionally, there is an option for a 12-inch Connect touchscreen system for the centre console.
Essentially, this is a truck with a huge amount of towing and hauling power. It also comes with all the choices for luxury and superior comfort.
When it comes to the 2021 Ram 3500 Big Horn, muscle meets luxury in a great and practical way.