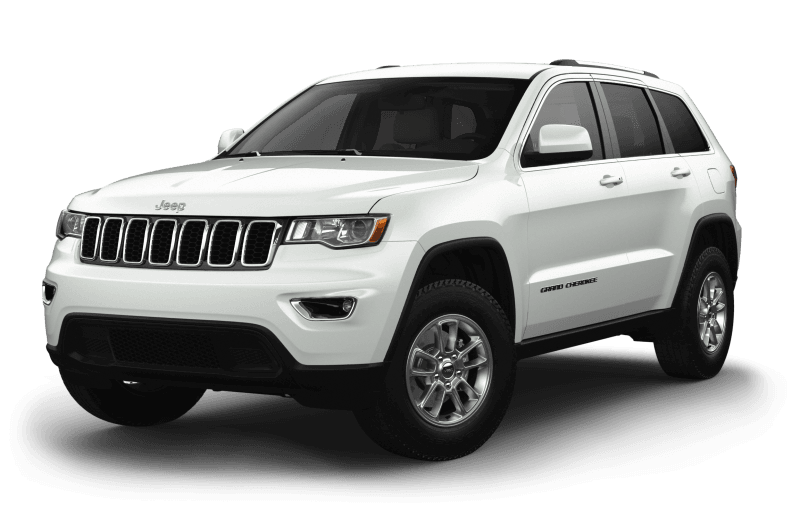 If you are looking for the ultimate SUV for your family, one that can handle tough road conditions, snow, ice, rutted roads, and go off-road, then you probably know about the Jeep Grand Cherokee already.
This SUV is the most awarded in its class, ever! Not only that, but it also comes with luxurious features that will have your passengers enjoying the ride, not thinking twice that they are actually in a vehicle that handles dirt trails as well as the roadways.
It's no surprise of course that as a result, it is the number one selling full-size SUV. The design, details, and high-end luxury features made this vehicle one for the record books.
Let's take a closer look at exactly why this full-size SUV would be perfect for an Albertan family.
1. Top of its class 4x4 capability
There are actually four different 4x4 systems to choose from when you buy a Jeep Grand Cherokee. They are:
Each offers a superior grip on rough roads and terrain. Plus, with help from the Selec-Terrain® Traction Management System, you can actually choose with a dial whether you are going to be driving into snow, sand, mud or rock.
2. Off-road capabilities
Let's be honest for a moment. Not everywhere you want to go with your vehicle is a paved roadway in the centre of a town or city. Sometimes you want - or need - to take your vehicle off-road where the adventure is.
Good thing the Jeep Grand Cherokee boasts a Trail Rated® badged. This means that it passed strenuous rounds of testing to determine if the vehicle can handle driving off course.
Having this badge means that this vehicle's ability to keep traction, articulate, manoeuvre, keep ground clearance and water ford is tested and proven.
3. It can tow any toys to your destination
With best-in-class towing, the Jeep Grand Cherokee has the ability to tow up to 7,200 lb. That means that boats, snowmobiles, sea doo's, and trailers can all come along for the journey.
4. Super safe steering technology
The Jeep Grand Cherokee comes with driver assistance technology that helps you steer the vehicle accurately and safely the entire time it is being driven.
Additionally, the available parallel and perpendicular park assist carefully guides you into tight parking spots by using ultrasonic sensors.
There's also a rear backup camera to allow you to back into parking spots with a full view of what is behind the vehicle.
5. It's looking out for you
The Jeep Grand Cherokee will tell you when another vehicle is in your blind spot by illuminating helpful icons that are on the side-view mirrors, accompanied by an audible chime.
It has another similar feature where the vehicle will alert the driver when it is approaching another vehicle too rapidly and will actually apply the brakes if the driver does not react in time.
The Jeep Grand Cherokee is the most awarded in its class for a good reason. It handles superbly for a large SUV and it's stylish to boot. It's been designed for the city and the trails but it's safe enough to be called a family vehicle.