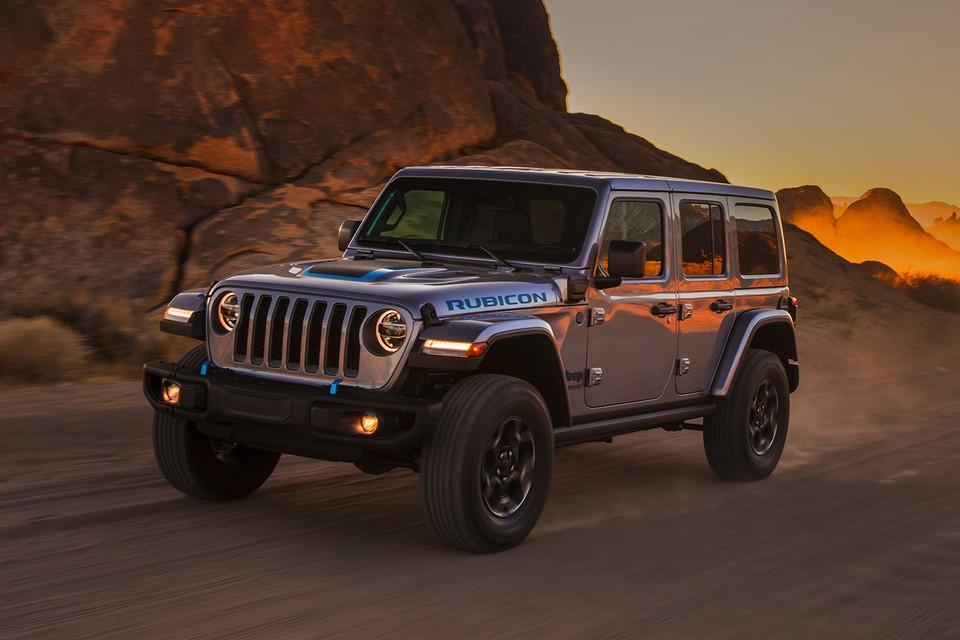 Taking a road trip, whether to specific destinations or driving coast to coast can be a thrilling experience. Millions of people have made their journey on four wheels, and for those who haven't, it's time you did! Road trips are perfect opportunities to explore the scenic countryside, historic landmarks and visit different cultures without ever getting on a plane.
Taking a road trip isn't only about driving across vast territories and provinces, it's about getting there safely with great memories along the way that you will always cherish.
Do you want a vehicle that does everything well? Ride off the highway in style with a Jeep Wrangler from High River's Country Chrysler. With endless possibilities for adventure and an unparalleled ability to explore, it's worth every penny. Here's why the Jeep Wrangler is the perfect road trip vehicle.

STORAGE OPTIONS AND SPACE

The ability to know what you should and should not pack in your vehicle before a long journey is the start of a true road trip expert. Start by carefully planning out essentials and extras beforehand so that there won't be any unnecessary struggles on the route later down the line.
When it comes to long road trips the Jeep Wrangler is the perfect vehicle for those with extra belongings and big packers. With a Jeep, you can bring your friends and family to the mountains or out on an adventure. They can fit all their gear in one vehicle - kayaks, bikes, camping equipment!

EFFICIENCY AND POWER
When you go on a road trip, the most critical consideration is making sure that your vehicle can make it where you're going. Jeeps are known to have some of the most durable engines on today's roads. They're equipped with a strong motor that can handle just about any obstacle you throw at it, including extreme weather conditions.
Jeeps are known to handle any type of terrain. They have a high suspension that allows them to climb up steep hills and cross obstacles without breaking down. Jeep is always up for anything!
TOWING CAPACITY
Jeeps are rugged and versatile, but they're not just for off-road driving. They can also be used to tow a boat or camper on the open road with surprising ease.
The Jeep Wrangler series has excellent trailering capabilities under its lightweight frame; it was designed from the ground up as an agile yet sturdy vehicle capable of carrying heavy loads in demanding terrain conditions.
If you have special towing requirements, ask one of our experts at Country Chrysler for more details.
DESIGNED FOR OFF-ROAD USE
When it comes to handling North America's toughest off-road trails, the Jeep stands apart. It is engineered and constructed with high clearance for those extra challenging terrains.
With its high suspension, you can also traverse terrain that would make other vehicles cringe with fear or stop dead in their tracks due to difficult obstacles.
One of the best parts about a Jeep is that you never know what adventure will await around the corner. You could be taking in some fantastic views while you experience the thrill of off-roading in comfort and style.
VERSATILE LAYOUTS
Jeeps are known for their adaptable nature. They come with removable tops, doors, and windshields that can be taken off or put on in just a few minutes. You won't fully appreciate the ride until you feel the wind rushing against your face and smell the brisk clean air!
ACCESSORIES AND ADD-ONS
Every Jeep has something new to offer. Whether you go for essential equipment and trim level or get more accessories like rails, there's always something in the store that'll make your vehicle unique.
Jeep offers a wide variety of interior and exterior options including the Alpine? premium audio system, tie-down straps, cargo management systems and more.
VISIT COUNTRY CHRYSLER FOR A TEST DRIVE
Whether you're looking for something more rugged or sleek and sporty, we have what it takes to make sure your needs are met at Country Chrysler! Our wide selection of vehicles means that there's one just perfect for everyone - from work purposes to simply wanting some extra space on those long road trips. Find your Jeep Wrangler today!